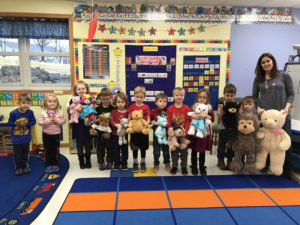 Spring Is Here!
We are having a fantastic school year! We have developed some great friendships and are learning a lot!
We have gotten messy painting and have
thoroughly enjoyed discovering what is in the sensory bin! We even had a special "Teddy Bear Day" (see picture above)! If you are new to the area or in need of
a preschool, we may be what you are looking for!
SonShine Christian Preschool is now enrolling for the 2018/19 school year!
If you are interested, we would love to schedule a time for you to tour our school!
Questions? Call Erin at 608-437-1470
or send an email to Scpmthoreb@gmail.com
Please click on the links below to view our school calendar and daily schedule!
School Calendar:
Daily Schedule: