New Hope Kids
Sunday Morning Children's Ministries
Pre-K – 4th Grade
Join
us on Sunday mornings at the top of the sermon as we dive into our Children's Church curriculum, The Gospel Project

—

a weekly Bible study that helps kids dive deep into the big story of the Bible—God's plan to rescue His people through His Son, Jesus Christ. We break out into two separate groups to better meet the needs of the kids at different stages of development: Pre-K – Kindergarten and 1st grade – 4th grade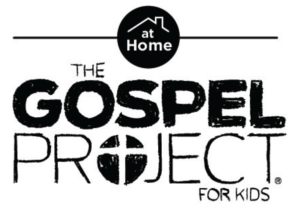 The Gospel Project For Kids at home is exactly that – resources available for families who would like the at home worship experience! This is also a great resource for parents to expand on what their children are learning on Sunday mornings at Children's Church! The links below align with our Gospel Project for Kids Sunday teaching.
Click the links below to access these resources.
November 13th
"Elijah Served as Prophet"
November 20th
"Elisha Served as Prophet"
November 27th
"Elisha Performed Miracles"
WORSHIP SONG
First time visiting?
Plan to arrive a few minutes early so you can register your child, learn how our check-in system works, and answer any questions you may have!
Please note:
The kids participating in Children's Church will be dismissed at the top of the sermon (after a time of family worship in service) and escorted to the New Hope Kids area of the building: Classroom 103 for 1st – 4th graders and Classroom 104 for Pre-K – Kindergartners. The kids will be picked-up at the conclusion of the worship service. Please note that parents or guardians are welcome to escort their child(ren) to the classroom if they would like to do so.
Nursery
Babies and toddlers up to age 3 may be dropped off in the nursery on the lower level prior to the start of service at 10AM. We provide a safe, loving and nurturing environment for the children to learn, explore and read books in our cozy play room! The nursery also provides rocking chairs, a changing table, and potty room for your little ones.
A nursing/cry room is available on the upper level with a live audio of the sermon.
Secure Check-in: Nursery children use the same secure check-in system as Children's Church. Please plan to arrive early if this is your first time attending to complete a registration form and check your child in. If you have any questions our volunteers are ready to assist you!